When it comes to determining the best USB creator software, the following are important to consider: software that is free to acquire, a wide range of supported features, and ease of user interface. When it comes to a point where it seems like a stalemate for application comparison, we then consider faster performance as the tiebreaker. It can be hard to pick one because there are many good options available. If you are in search of a good bootable USB creator software, we can recommend Rufus bootable USB creator as a viable option. This is because our speed test results showed that Rufus has better performance when compared to bootable USB maker software. So let's get to know more about this Rufus software. You can download Rufus portable version from their official website, from SourceForge, or GitHub. Rufus is lightweight software, that only takes a few seconds to download. It does not require prior installation and provides an intuitive user interface that allows users to customize their bootable media.As you can see in the screen capture below, if the instructions are followed, it is very easy to use.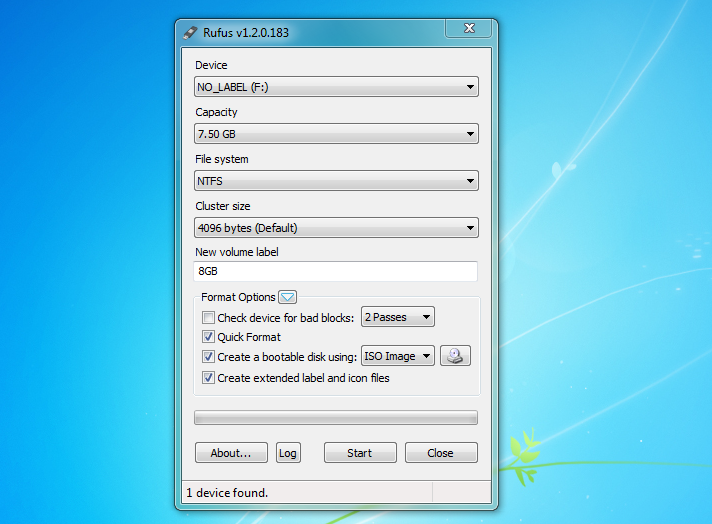 The Rufus application is known utility software for creating bootable USB Flash Drive with Microsoft Windows. It is one of the best and more popular applications that are free and open-source. And it is certainly easy to operate because it carries a similar liking to Windows components. Aside from creating portable operating systems in USBs, the Rufus software can also flash images for BIOS, firmware, and other utilities that run on a low-level requirement. The application is also admired for its capability to execute the task faster than most rivals in the market able to produce an Ubuntu OS bootable USB Flash drive in under 2 minutes.
The developers of Rufus have understood the need for configurations to accommodate customer preferences. And this is evident in their interface. At a glance, users immediately apply advanced options such as creating partition schemes, file systems, and cluster sizes. The application even takes the step of verifying the USB Drive to ensure that the device is compatible and ready-to-go. Overall, the Rufus application is a software that does not require much. It is fast, free, and highly portable. It presents no hassle of installation and can make sure that the flashed OS images are readily bootable to another computer.If you'd like to learn more, you can check outtheir official website.